The Sweet Potato Diet + Rustic Porkchop Recipe
Hey. Hi. Hello. It is yours truly, Nick. First off, I hope you've been enjoying the blog. Since we started, it's amazing seeing the response to everything that we do together and we love being able to share some of those insights into our personal lives. If you've been following us in 2017, you definitely know that getting healthy and working towards a healthier lifestyle, in general, has been a top priority.
As you may (or may not) know, I've struggled with health & weight problems for almost 10 years. It's only been somewhat recently that I've taken the proper steps towards healthier living in many ways. One of them being incorporating The Sweet Potato Diet into our everyday lives. I credit this amazing find to an awesome individual I've become great friends with named Michael Morelli. I can't begin to thank him for all the help he's provided in both of our lives as far as the health game goes. Morelli spent a long time researching & writing this book (the only cookbook we own, I might add) called The Sweet Potato Diet. It explains the science and health benefits in consuming sweet potatoes, simplified carb cycling, and what we've really enjoyed the most: the recipes. We wanted to highlight the book a bit more and share one of our favorite recipes involving pork chops & sweet potatoes -- this is also Jenna's personal favorite! Also, a side note to all of this: neither of us consider ourselves great cooks, but this book, specifically, is so straightforward and helpful in the kitchen.
Before we jump into this awesome recipe that will surely delight the taste buds, I have to backtrack just a little bit. One of the main components in our journey towards healthier living was understanding and incorporating better ingredients into our everyday meals. What I made mistakes on in the past is not fully reading or looking into food products that are marketed & labeled as "healthy" options or alternatives. Suddenly, you read the ingredients, you can't pronounce anything listed, and then you realize how processed something truly is. No good for the body.
We post a lot about Milk & Eggs (and for good reason). I'm constantly posting thankful, grateful messages about their service because it really has accommodated our lifestyle perfectly, in respect to everything I spoke about above. These recipes really only make sense when you're using organic, farm fresh ingredients -- that's where Milk & Eggs plays the huge, essential role in our everyday healthy lifestyle. It's the best of the best by being able to order everything we need and have it delivered to our home. And there's never an excuse for NOT eating healthy!
Alright, let's move onto the fun part... Let's walk you through Jenna's personal favorite recipe from The Sweet Potato Diet - Rustic Pork Chops & Sweet Potatoes!
You'll need the following ingredients (all of ours are from Milk & Eggs grocery delivery service - click below to view products on their site):
Preheat the oven to 375º. Spray roasting pan or baking dish with coconut oil.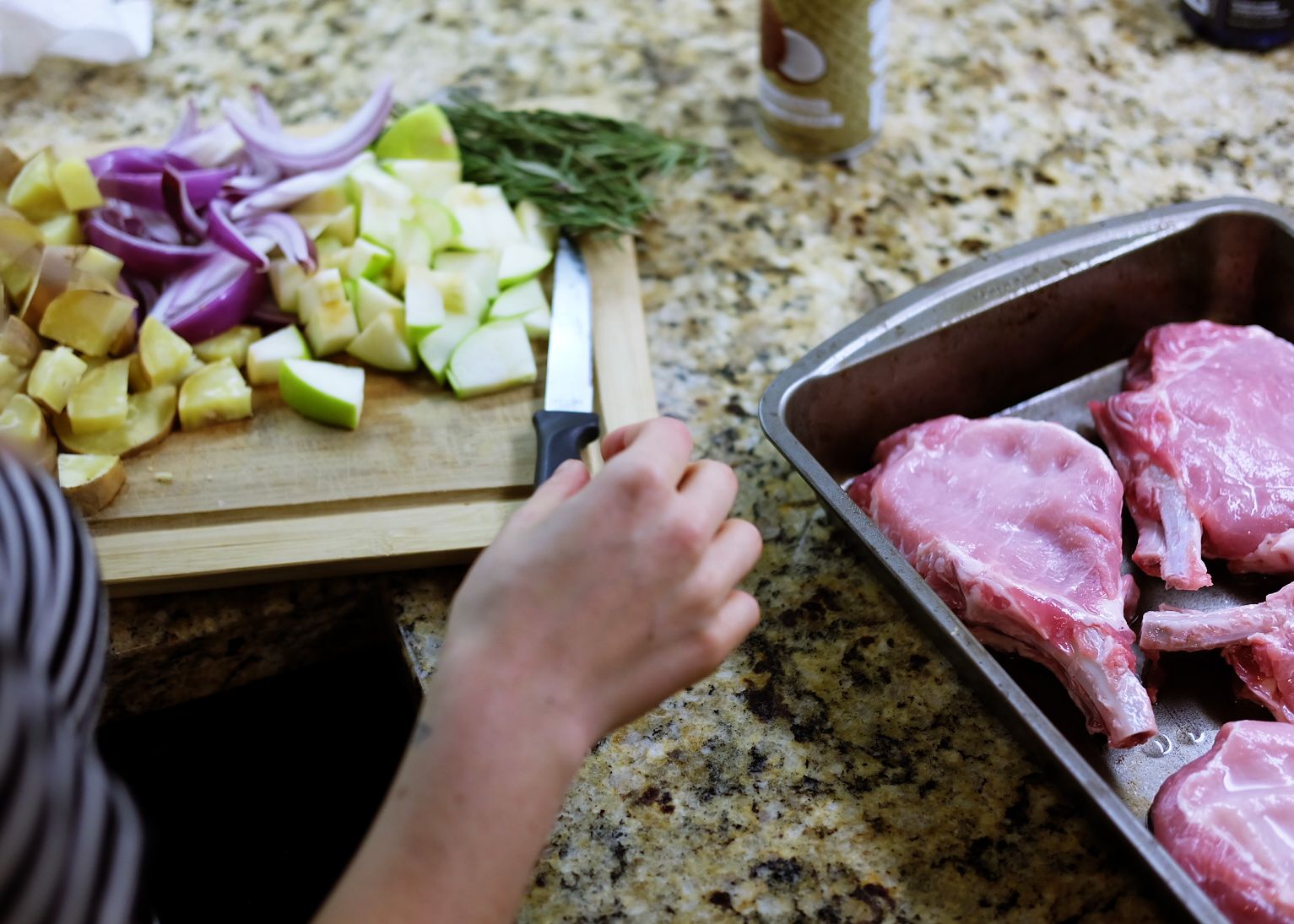 Chop apple, onions and sweet potato into big chunks.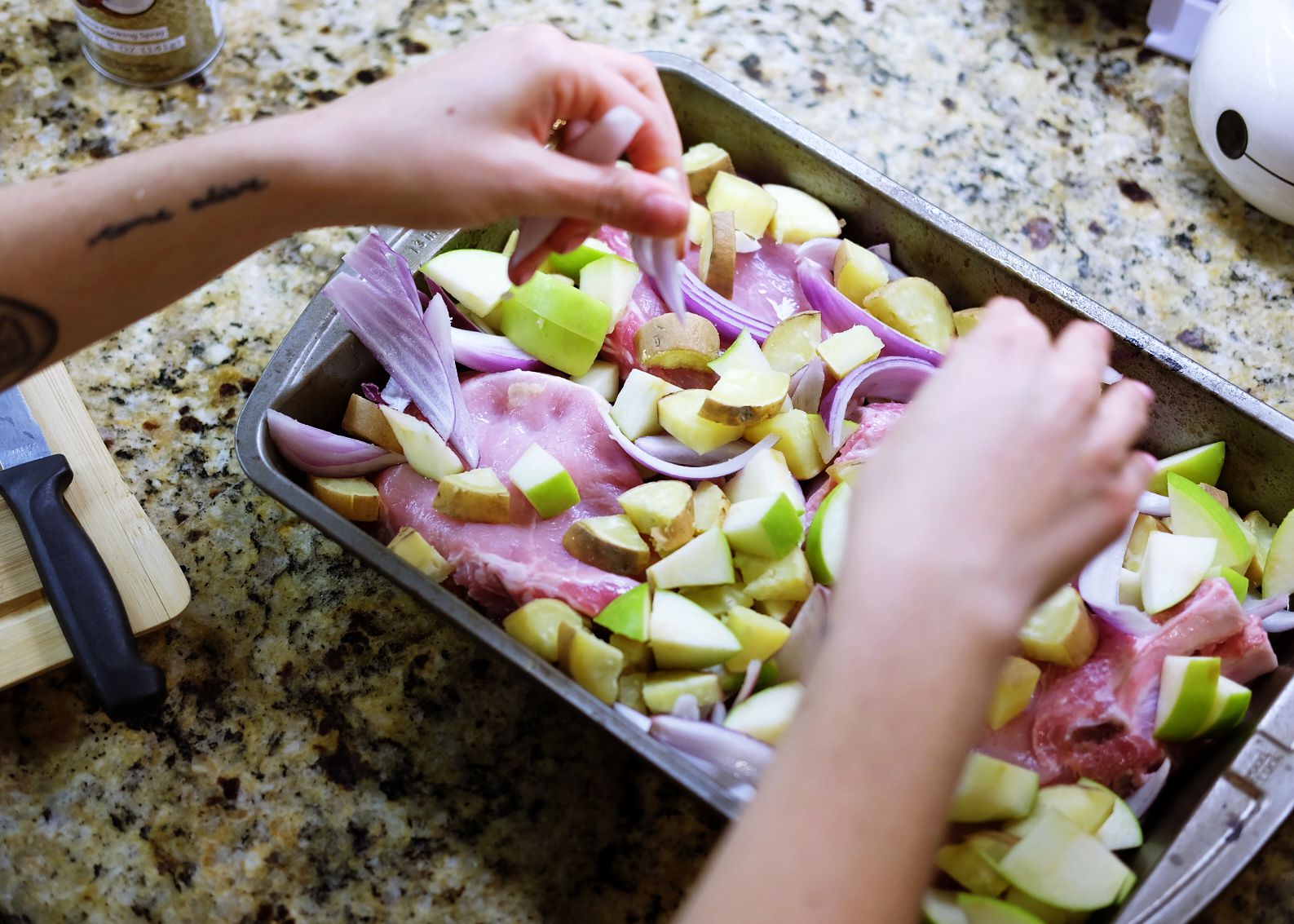 Place all the ingredients into the pan.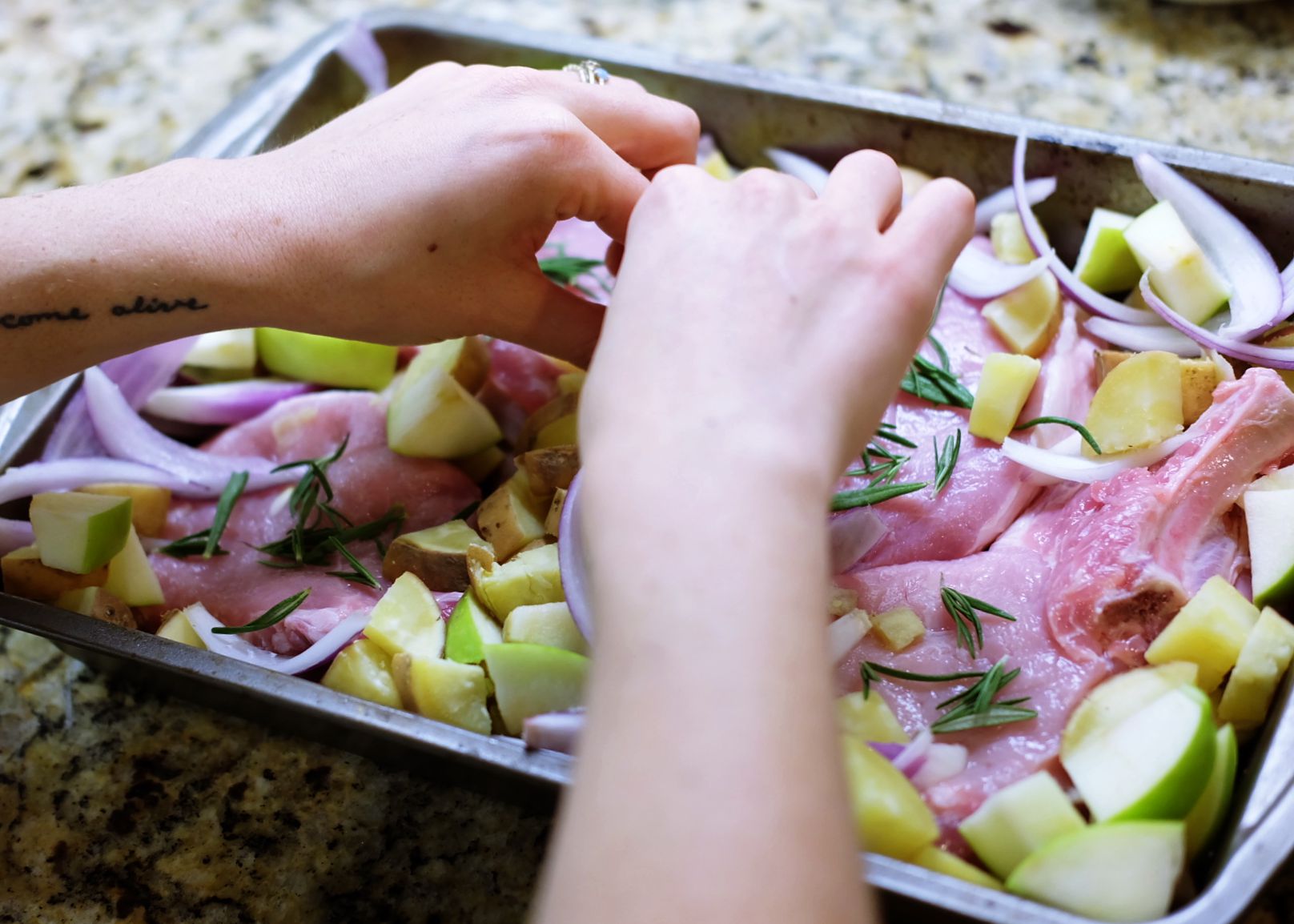 Sprinkle rosemary over the pork chops.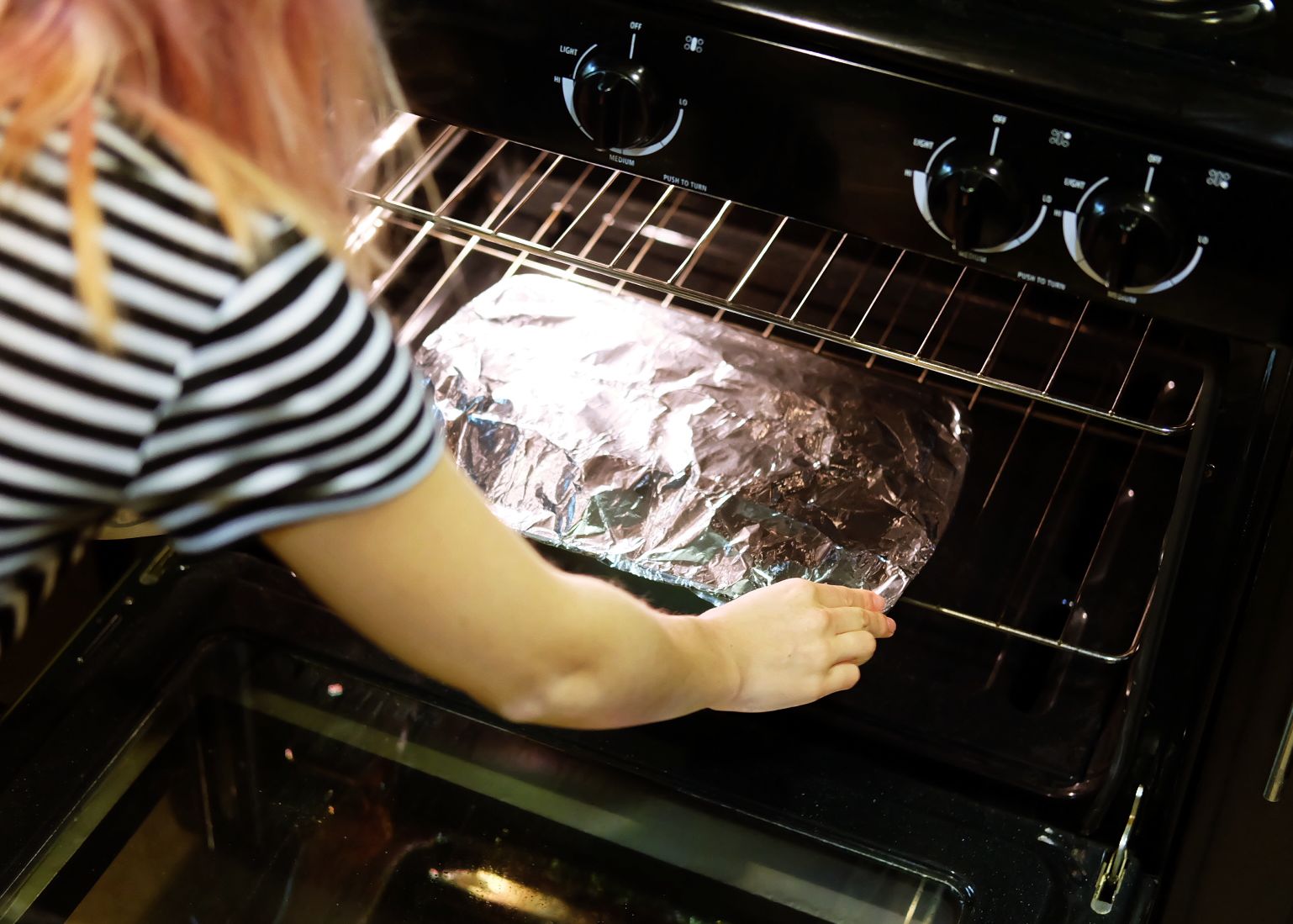 Cover with foil and bake for 30 minutes.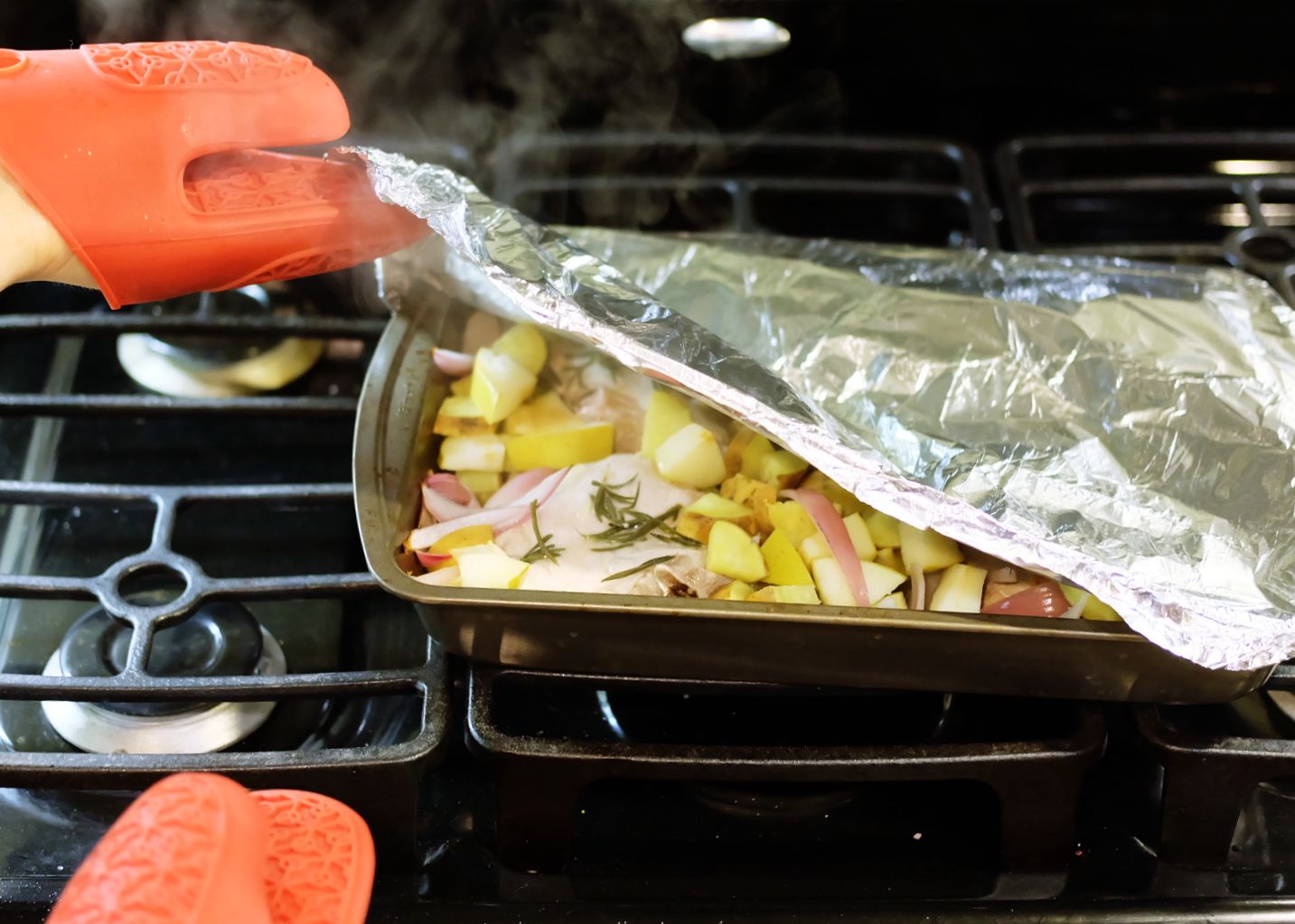 Remove foil cover after 30 minutes, and bake an additional 13 minutes uncovered.
We hope you benefited from hearing a little bit more about our health and wellness journey! If you don't own The Sweet Potato Diet, we highly recommend snatching one up for your household.
And as always, if you live in the Los Angeles or Orange County areas, TRY OUT MILK & EGGS IF YOU HAVEN'T ALREADY!
We swear by it and it has completely changed our way of grocery shopping and eating well/at home. We've even got a code to share with those of you who are looking to give it a whirl...
Until next time, Happy New Year and stay safe!