Nick Goes to Summer Camp: Warped Tour 2016
Hello! Hi! How's it going? It's a Mr. Nick Martin here. This Warped Tour post has been a long time coming. I quickly realized early on in the tour that this would be one of the most busy & hectic tours I've done in a long while. I've done several Warped Tour summers, my first was in 2004 when I was in a band called Underminded. Crazy how long ago that seems. But, I knew this summer was going to be different from any other Warped Tour I've done.
I'm not going to get too nostalgic on ya. But, this tour has always been something special to me. And every year that I've done it, I almost seem to have the same "routine" everyday. It's a personal routine. The kind of exciting aspect of this routine is that it gets jumbled up & mixed around every single day, which makes it a bit of an adventure.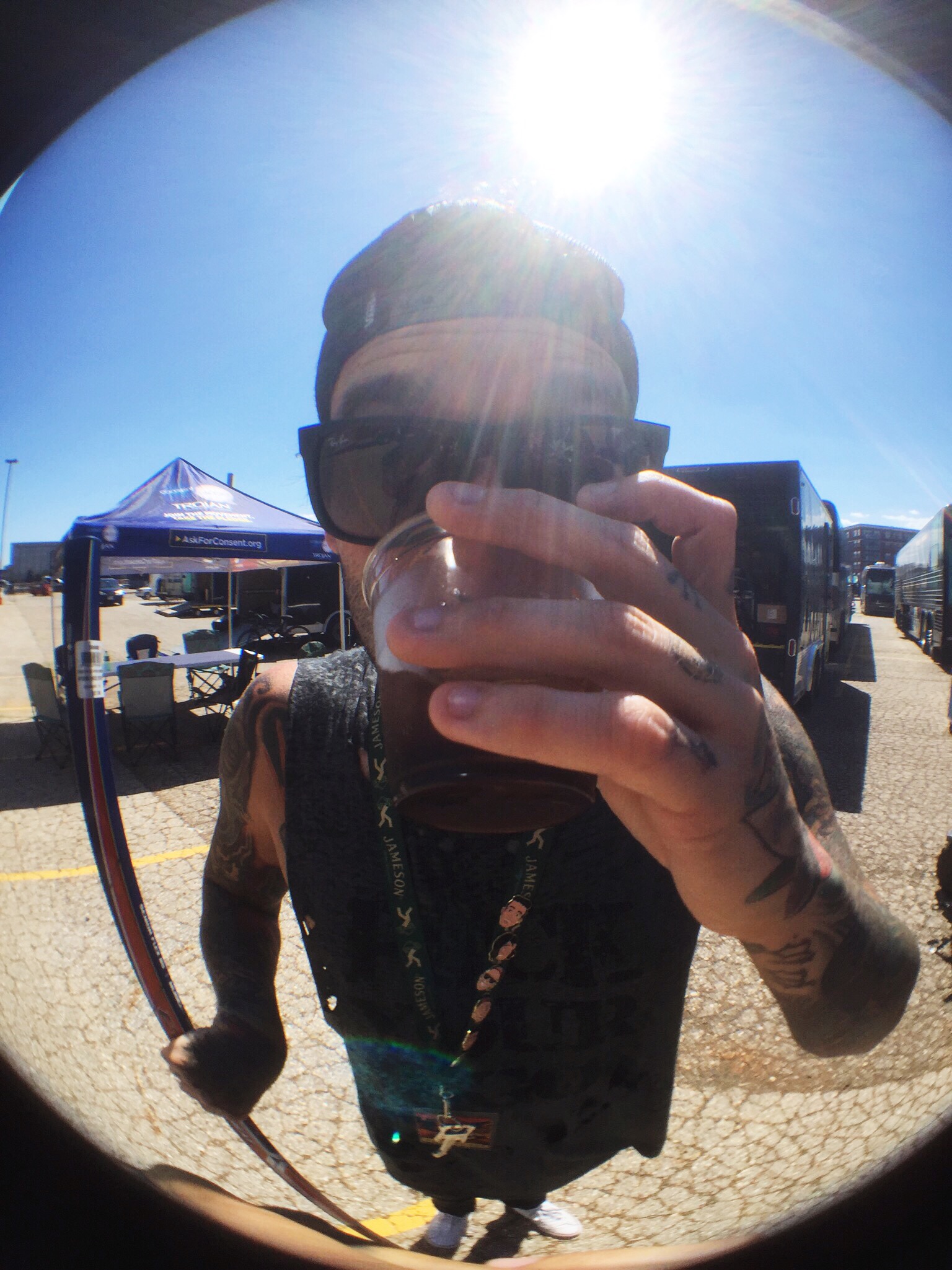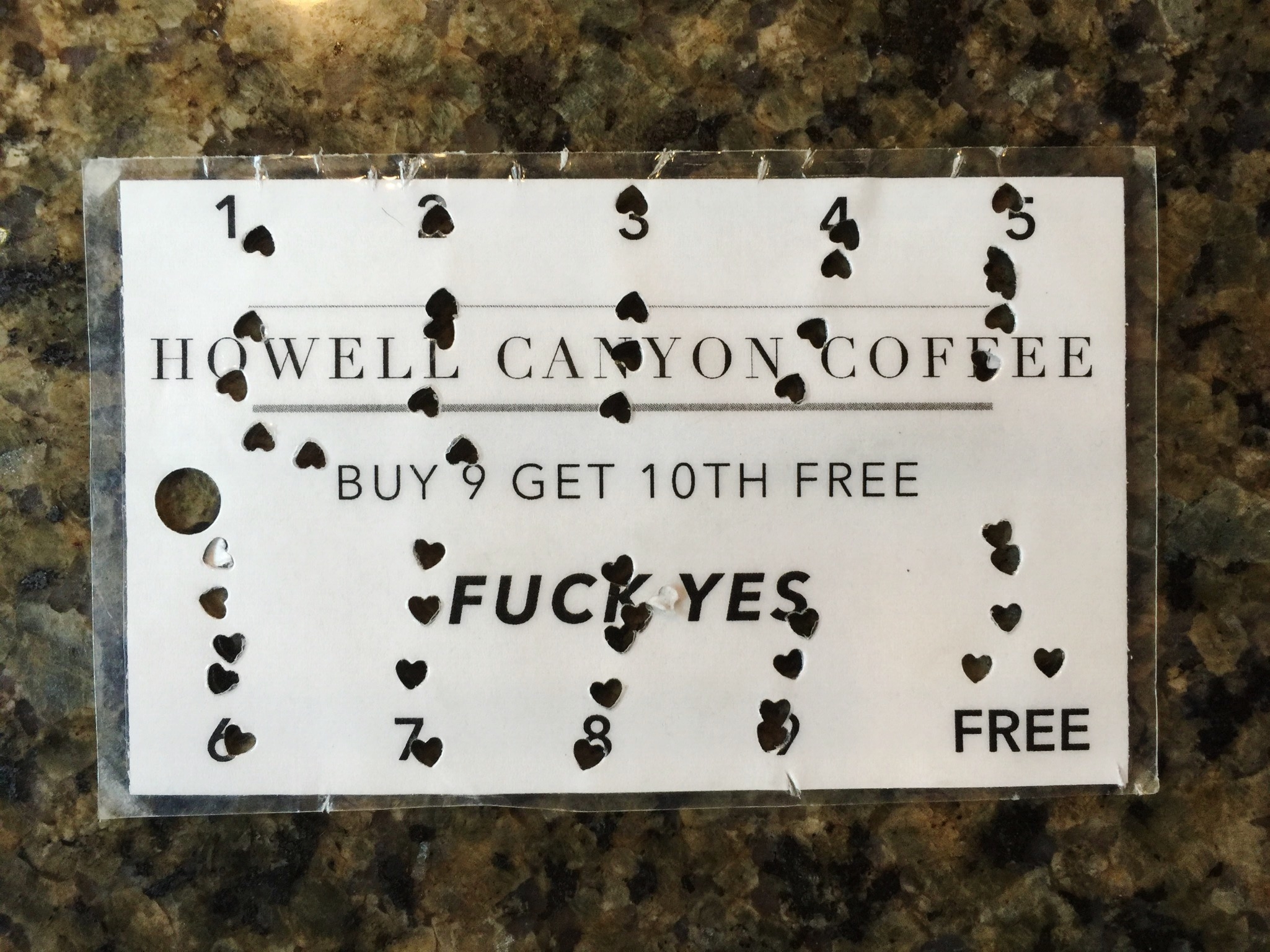 I love waking up early & I love my coffee. For most people that follow me on social media, this is not new news to you. Became friends with a great human being named Mike Wilson this summer. Amazing photographer that is on tour with Mayday Parade. He's been my saving grace every morning because he makes incredible cold brew coffee. Part of my morning ritual is finding Mike in the morning, watch Warped Tour get built, say hi to friends in Merch World (what we call the merch tent area), then head to production to bug Lisa Brownlee and find out what our schedule is for the day.
Our other guitar play, Alex Howard, is one of my morning buddies, so we typically roam around together getting everything ready for the day. Love you, Alex.
One of the highlights of my summer has been with Kellin doing our TEI Workshop, "Save Me A Spark". I have to be honest, I was a bit nervous going into all of this. I was unsure if I was capable of really inspiring others through words in a seminar-like environment. Growing up, I was deathly afraid of public speaking. Speech class in high school was something that horrified me & gave me extreme anxiety. I'm realizing & learning a lot about myself doing the workshop everyday. Sharing my personal stories, how I found my "spark", & the gratitude I have for what I do. Being able to talk one-on-one with others attending our class, hearing their stories or questions, and giving my two cents has really been humbling & eye opening. It makes me want to do more. I'm really hoping for us to expand on this workshop more, even beyond Warped Tour, which is truly exciting for me. Much love to everyone who has attended our workshop this summer, or is planning to attend! And also, much much love to the TEI staff who does a phenomenal job everyday. The kindest souls out here.
Another highlight on this tour has been our sporadic signings. Some days, we'll randomly show up at our merch tent. Other days, we're signing at Ernie Ball or Vans. We've done signings with amazing organizations like Music Saves Lives, as well. What always makes the signings so interesting is what's going on around us all the time. Some of our favorite bands will be playing right in front of us during the signing, so we'll all be singing along & just having a really fun time with everybody we meet. Again, it's always amazing & humbling hearing stories from the people we meet. It's always a special moment for me when I'm on tour, wherever I am. We also receive amazing gifts & art, too! The other day I got this awesome vest that incorporated Two Small Fries! Jenna secretly knew about this vest ahead of time. Very sneaky. But such an incredibly sweet gift. I've been wearing it onstage since I got it!
Of course, it goes without saying, that our shows every single day have been utterly insane & awesome. We walk offstage everyday completely blown away. Our crew has been killing it out here, especially in the extreme heat conditions. But, it's mind blowing that the people who attend Warped Tour everyday can withstand the heat. I commend you. I come offstage everyday a sweaty, damp mess. It's really gross. My show clothes are smelling deadly. Kellin has never sounded better. Gabe is crushing the drums. Justin is doing more insane tricks onstage than ever before, which always makes me nervous. He's been having his own personal contest everyday to see how high he can throw his bass in the air during "We Like It Loud". The Dad in me gets nervous that it's going to hit him in the head -- which happened to Krist Novoselic from Nirvana when they played the MTV Music Video Awards long ago -- Justin does the EXACT same bass toss he did. Don't hurt yourself, Hills. Jack is the best guitarist & continues to get better. And congrats to Jack on winning his Skully at the APMA's for Guitarist of the Year! He deserves it more than anyone else I know. And mister Alex Howard has been such a detrimental backbone not only onstage, but offstage, as well. I've known Alex many years now, before SWS, and he's one of the best human beings to be around day in & day out.
This summer has really flown by. My days have never been busier, but I could never complain about it. Warped Tour is always an eye opening experience & such an amazing festival to be a part of. Kevin Lyman, Lisa Brownlee, Kate Truscott, Gary O., Junior.. So many people that make Warped Tour the well-oiled machine that is. Always inspiring to be around & to learn from.
This blog post is really an appreciation post to you guys; the ones attending & coming to watch us. A little insight to my day. My thanks to the band, our crew, Warped Tour staff, and most importantly -- you guys.
As I'm trying to wrap up this post, I'm realizing there's so much more that I could talk about. The bands I've watched, how I've become a master corn hole player, that the dudes in Secrets whooped my ass in corn hole the other day (I blame the wind), our day off spent tubing down a lake with Pepper, almost getting lost in the woods with Pepper after tubing down a lake together, how much I love Issues, how awesome Capsize is, the morning coffee hangs with JR from Less Than Jake, how good of a band State Champs is, how gross the porta potty's are at the end of the day, how wet wipes become your best friend, that I love watching Good Charlotte everyday, how crazy Every Time I Die's set is, how I feel bad rubbing my sweat on people when I jump on the barricade, that Ryan Watanabe is a phenomenal photographer, that you should check out Gideon, how much I love Brandon from Crown The Empire, and that I love bugging Bagel & Willard at our merch tent in the mornings.. But maybe I'll save that for a post Warped Tour wrap-up blog.
Again, love you guys. Thank you for continuing to check out our blog. Jenna & I have some incredible things planned, which we can't divulge just yet, but we have LOTS coming up for the blog & our socials for you to check out! Very exciting!
Much love,
Nick